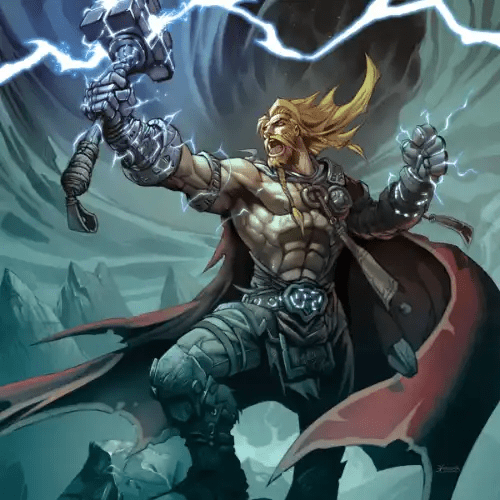 8 Gods of Thunder from mythology
There are gods of Thunder in almost all mythologies from all around the world irrespective of civilizations and cultures. Thunder and lightning are frequently associated with rain which is one of the most important natural phenomenon for a traditional agrarian culture like most in ancient times. Here are a few in no particular order.
JUPITER – The Roman god Jupiter is regarded as the king of the gods and the sky. He is also known as Jove, which means "sky father,". His weapon was the thunderbolt, and his main sacred animal is the eagle. His is the name that comes up first when we discuss thunder god names.
PERKUNAS – The Lithuanian god of thunder, Perknas, was regarded as the second-most important deity in the Baltic pantheons after Dievas. He is known as the god of rain, fire, lightning, storms, law, fertility, mountains, oak trees, and order.
LEIGONG – He is a powerful deity in Chinese mythology, folk religion, and Taoism. In Taoism, he is said to punish those who are guilty of harming others through their knowledge of the religion. He carries a drum and a hammer to create thunder and punish evildoers.
INDRA – In Hindu mythology, the king of the devas and the gods, known as Indra, is regarded as the god of thunder and the sky. He is also associated with storms, war, weather, rain, and rivers. In the Rig Vedas, he was the most prominent god.
ZEUS – In the religion of ancient Greece, Zeus is regarded as the king of the thunder and sky. His name is linked to Jupiter, the first element of the Roman god of the sky. Like other Indo-European deities, his powers and mythology are similar.
THOR – Thor is a prominent deity in Norse and Germanic paganism and is associated with thunder, lightning, fertility, protection of humankind, sacred groves, strength, and hallowing. His weapon of choice is a hammer called Mjolnir.
RAIJIN – In Japanese mythology, Raijin is regarded as the god of thunder and lightning. He is often depicted with a menacing face and is often depicted alongside Fujin in various shrines and temples. In addition to being a powerful deity, he is also known for his aggressive demeanor.
CHAAC – The god of thunder and lightning known as Chaac is regarded as the deity of the Maya. He is said to strike the clouds with his lightning axe and cause them to produce rain and thunder.
There are many more that we have covered on our website. Read on or jump over to our YouTube channel to enjoy them all.